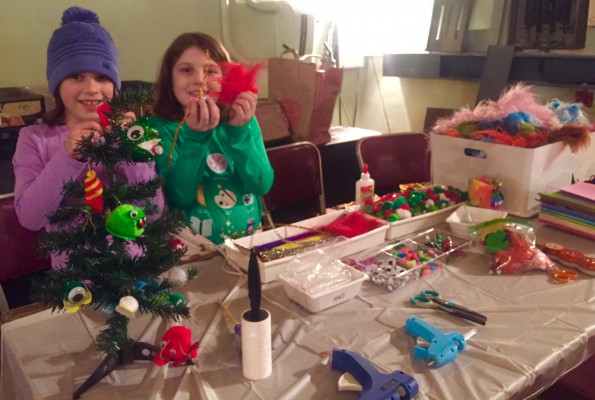 Friday December 6th is DUCF Opening Night, and for the  $10 admission you'll be able to: 
* Shop the entire show without a large crowd
* Participate in one-night only make and takes from Cool Critters and Paper Honey Bee
* Make a letterpress card and get a fancy name-tag if you wish from Angela Ficorella of Subtle Design Co!
* Eat free, tasty treats from Imperfect Foods and Gelato Bean
* Vinyl tunes spun by the one and only DJ Eugene Machine
* Enter to win one of our gift boxes filled with donated crafts from our vendors
And a generous portion of your ticket inside goes to ART ROAD  while you support local makers inside as well!
If you'd like to get tickets in advance you can purchase them at City Bird, The Plant House at The Rust Belt Market, POST Detroit and Yellow Door Art Market in Berkley!
Tickets are also available at the door at 6pm Friday Night. 
Although children are welcome, ticket prices for this special event are $10 for all.
Want more info on Opening Night or DUCF in general? Be sure to follow us on Instagram and RSVP our event invite here!
See you soon!
Carey & Bethany