Clare and Wayne return to Sponsor Row this year with their brand Mutual Adoration and promoting their amazing retail and creative crafting space, POST!  
They've had such a busy 12 months– organizing month after month of incredible hands-on workshops, managing and curating one of the most beautiful storefronts on Kercheval in Detroit, and investing in Outpost, a traveling truck of making for all kinds of pop-ups.
Speaking of make/takes, POST is hosting one at Opening Night from 6-9pm!
WOOD + LEATHER CRAFTING with Mutual Adoration + POST
Join the Mutual Adoration team for a fun make & take workshop! Clare, Wayne, and Celena will walk you through a project using reclaimed wood and salvaged leather. We'll be cutting, painting, wrapping, and assembling to create tassel keychains and festive ornaments.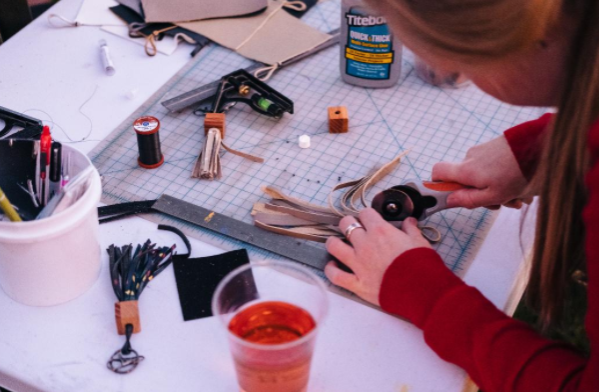 My little blurb here does no real justice– swing by their space (conveniently located next to the bar at DUCF) and not only see their work but ask these newlyweds what they're up to!