Welcome to sponsor row Dennis And Christina Jacobs of Arsenal Handicraft!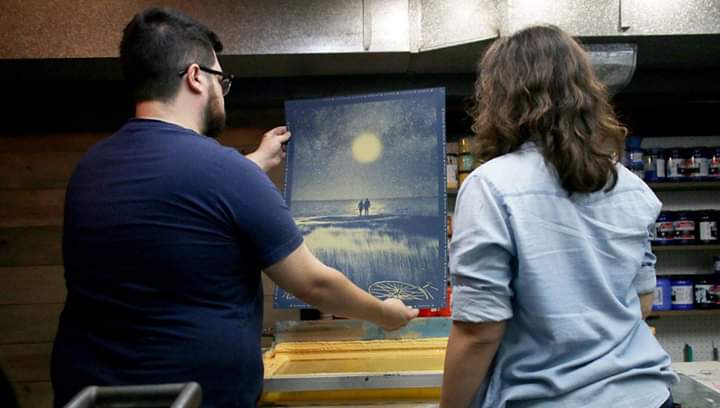 A long time returning crowd favorite, this husband and wife design team pour their hearts into these romantic and sentimental designs. Their non-automated equipment is able to handle many different types of paper, their hand mixed inks even feature a glow in the dark pigment, and they take pride in hand lettering each numbered copy. They also collaborated with two other sponsor neighbors this year. Arsenal organizes the piano art pop ups each summer at Mo Pop Fest, and behold– the stunning teamwork between AH & Mutual Adoration: 25 limited pieces with the Belle Isle Conservatory screen on a wood tray base.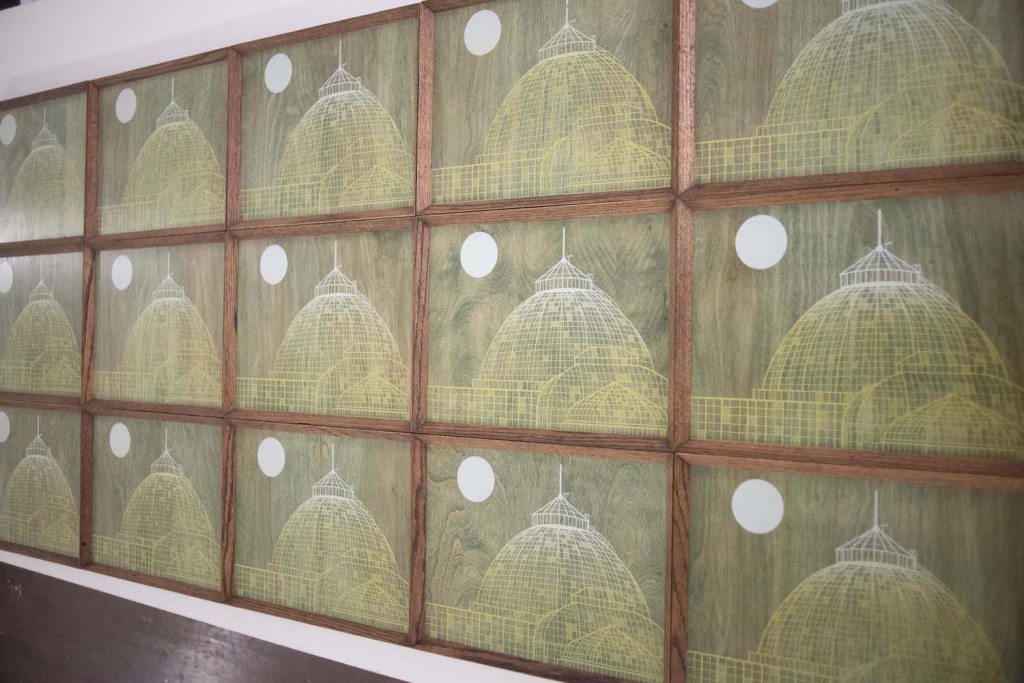 We're so excited to see their stocked space at DUCF! NOV 30- DEC 2 at The Masonic Temple!