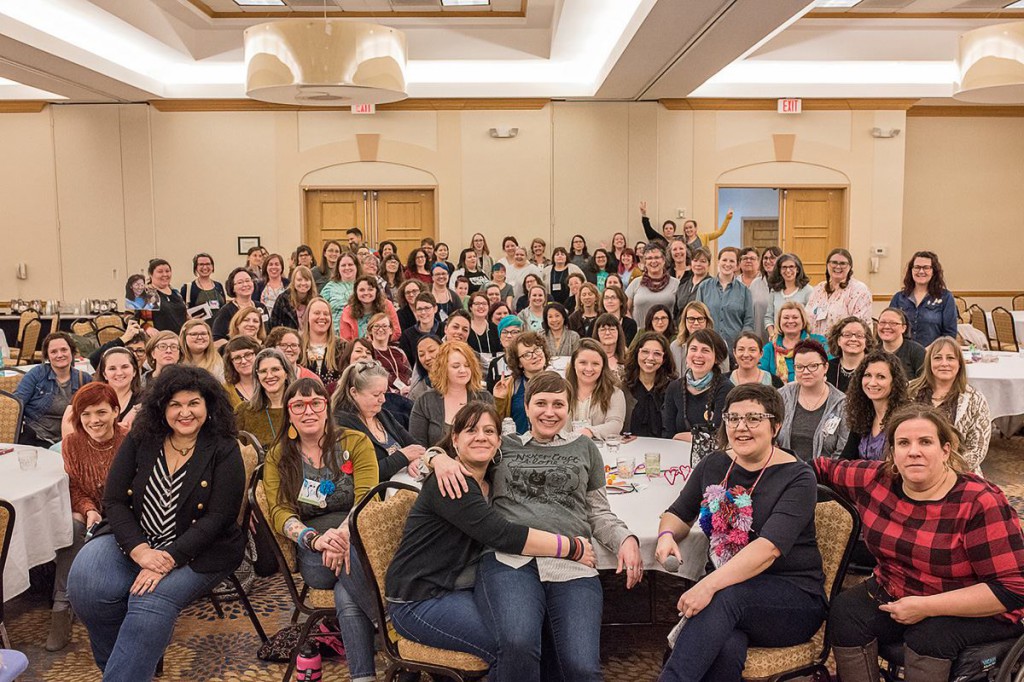 Midwest Craft Con – if you are a crafty biz person and haven't been, you really gotta go. You know how when you are selling at a show and you wish that you & all the other cool crafters there could just hang out for a weekend without actually selling at a show? Yep, that's exactly what Midwest Craft Con is – and it is as much fun as you've been imagining.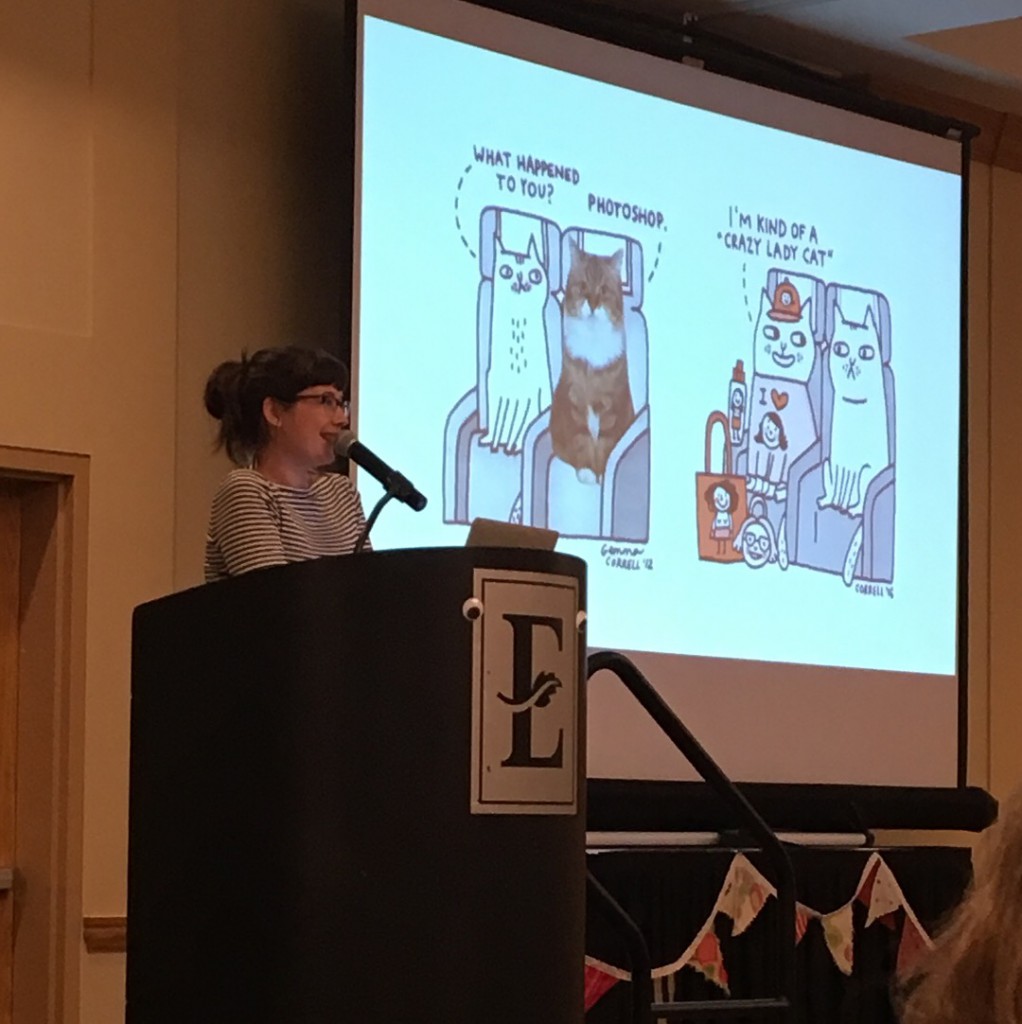 There are always fantastic keynote speakers – this year the keynotes were from Vickie Howell, Gemma Correll, and Kathy Cano-Murillo. Each was very inspiring, and also hilarious. Loved them all!
There are also lots of great business classes to attend – 24 to choose from this year! My favorite was Customer Profiling with Margot Madison of Creative Juice – I think I had about 37 aha moments in the 90 minute class.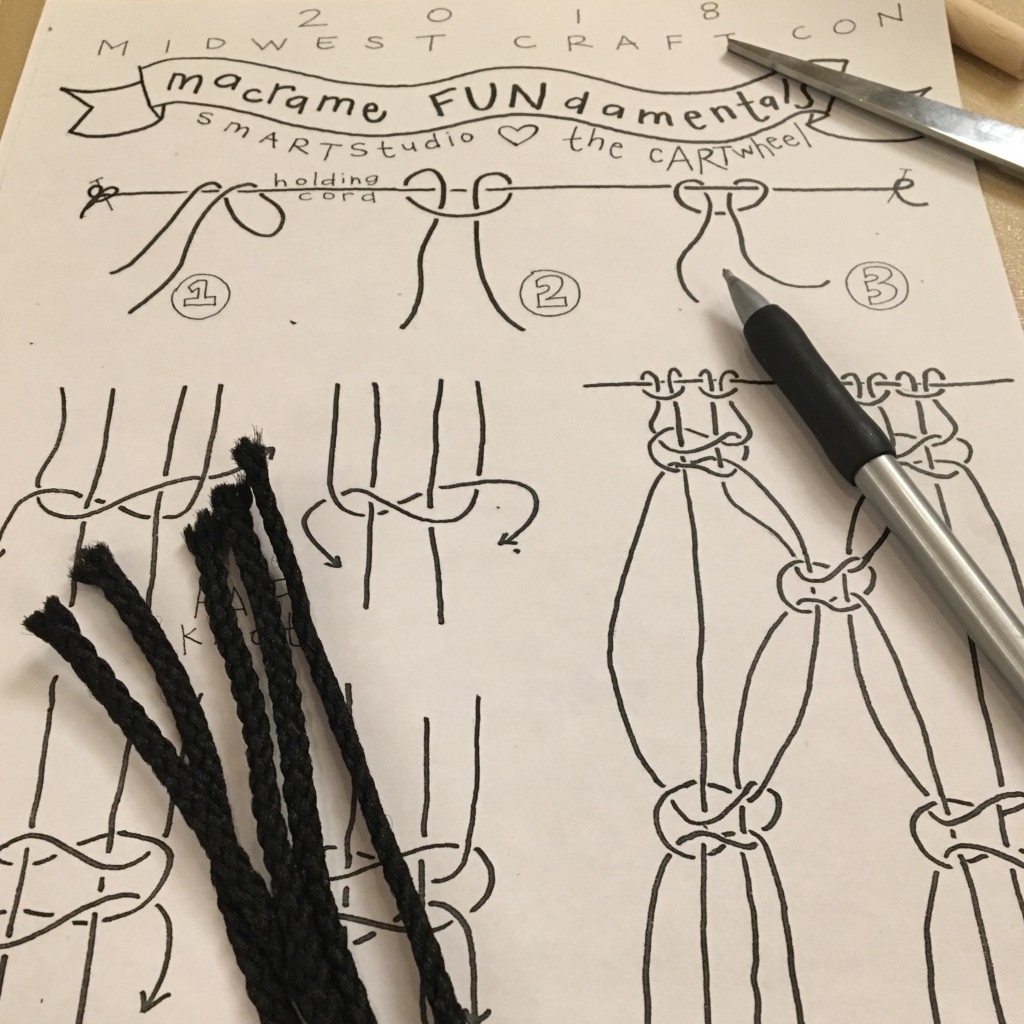 This year there were more DIY classes than ever before, and they were all amazing! I made macrame with SmARTstudio, painted a bracelet with Craftaway Camp, learned shibori dyeing with Alternative Fashion Mob, and made notebooks with Igloo Letterpress.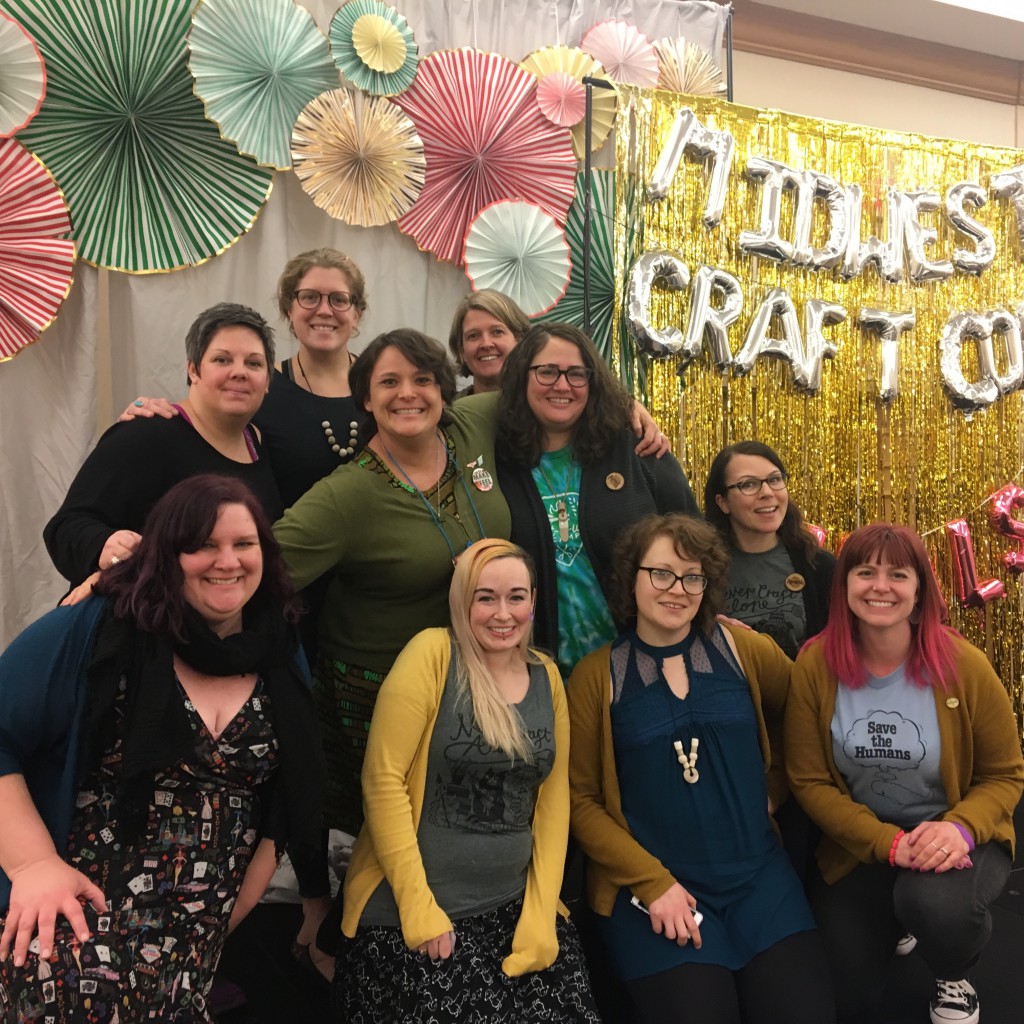 And yay for all the ladies representing for the Mitten State! So glad I got to hang out with all of them and more of the best makers from all over the Midwest! We stayed up WAY too late each night, because we were having too much fun hopping from room to room with the Craft Crawl and hanging out at Crafty Karaoke to go to bed.
I left MCC with loads of new ideas for RV and was so grateful to have talked business with so many women (and a couple guys too) whose work I love and inspire me.
Midwest Craft Con is now a bi-annual event, so you'll need to wait until 2020 for the next one, but it's totally worth the wait – I'll see you there!