WE DID IT!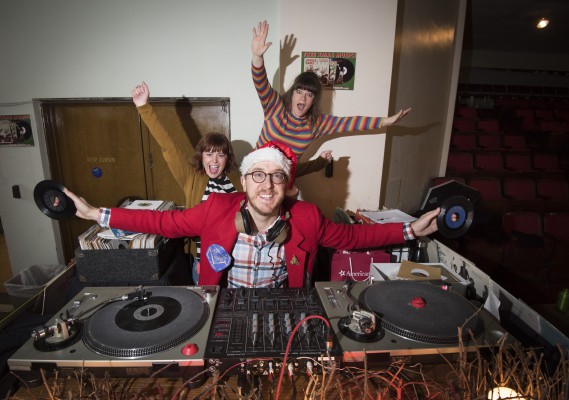 We're packed up and put away (and possibly a tiny bit tired, still) but the smiles and warm feelings are are on a definite loop! What an awesome weekend we had, spending time with so many people from our neighborhoods, and new friends that traveled in from all over to shop with us, help with the show and of course present with us as one of the 100 vendors at Detroit Urban Craft Fair  2016. 
Bethany and I worked hard planning to make the year after such a huge milestone even better, and to see it come together and working was such a happy feeling!
The guests that fill the drill hall are the best in the region. People are so interested in the work, they support and trust us with their holiday shopping lists and we make certain that the artists and makers standing across the table from you have brought their very best. We are beyond thankful to see happy shoppers streaming in with excitement and out the door with smiles. We hope you come back next year!
We are spoiled with the Handmade Detroit Crew that worked so hard, and brought so much fun and collective smarts to help organize the event long before it was here, keeping everything moving and having so much fun doing it. These people don't crash, hit walls or panic, and they are amazing; Justin, Amy, Liz, you three are supreme!
It was our first year working with Delectabowl and we found our match. They are efficient, creative, talented and a blast to work with! They made sure each and every vendor was fed first and the food was so delicious! Our call for volunteers this year did not disappoint! We had a dozen or so new recruits that were total naturals and that many friends working the door, our merch table and all around the site which provided us comfort in knowing everything was manageable. You people are so good.
Thank you to local TV, papers and businesses that reported, shared flyers and posters in their spaces– you help tremendously in spreading the word about our crafty weekend. Thank you Stephanie at Prologue for your assistance!
To Beau Bien, Living Arts, Ghostbusters Detroit, Lilac Pop and all the unique showcases throughout the weekend, we thank you for making the first moments of the weekend extra special.
We've known DJ Dave for a long time and it's always so fun to see people pause and talk to him about his collection. He's just the best and please reach out to him for your own event planning. You won't regret it!
Doug Coombe is our not-so-secret weapon. You are our hero, Doug. Thank you for your devotion to our event.
Our sponsors are a big part of DUCF, and we've been working with Yelp, The Crofoot, Mo Pop Festival, Detroit Manufacturing, ESP and our poster designer this year Detroit GT for years. We can't thank you enough for your continued support. And to our newer sponsors Motor City Float, Pot & Box, Rock Sugar and friends at Rocket Printing, we thank you for being so wonderful! To Midwest Craft Congress, Ocelet Print Shop and the dozens of people that donated goods for our door prizes, swag bags and guests, thank you for your contributions!
When we load in each year we're not the only clowns at the Masonic Temple's rodeo but we wouldn't know it– they're so kind and attentive and really understand the feel of this event and how we expect our guests to be cared for. Dorothy, Jan, Melissa, Ross, Randy and company,  THANK YOU.
On a very personal note, we love you, Amy Cronkite. Thank you for being our Obi Wan this year.
And to these guys: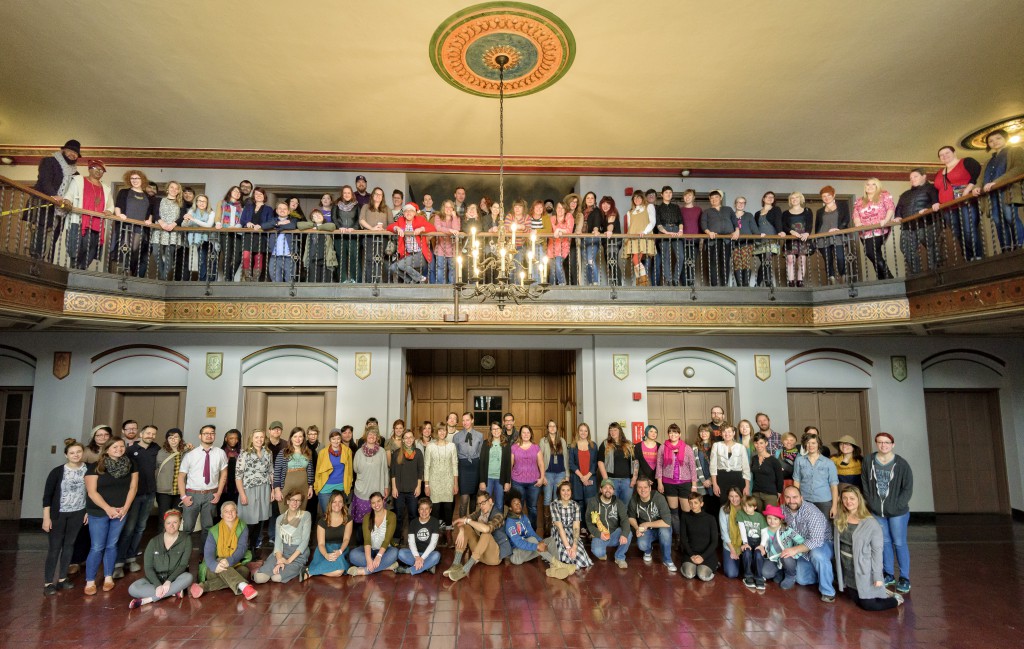 We know how hard each of you work. We know what it takes to get here. Some travel all year doing dozens of shows, some work several jobs, many have taken huge risks to go full time with their creative talents and some are only just beginning. You have children and partners and families and when the doors open you are nothing but professional and kind and really funny. We love you, and wish you continued success in the coming years. xo
Oh, to capture just one drop of all the ecstasy that swept that afternoon
To paint that love
upon a white balloon
And fly it from 
the topest top of all the tops 
-David Bowie