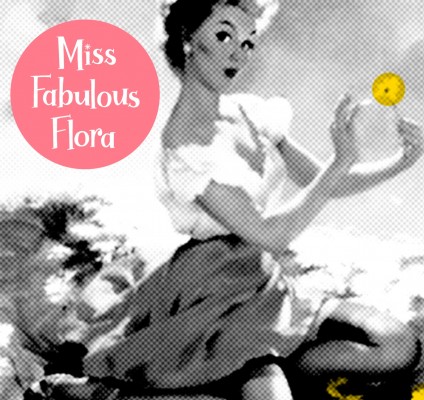 Are you crafty AND into pinup modeling? A new pinup contest, Miss Fabulous Flora, is looking for women of all varieties to celebrate their creativity and curves on Saturday, May 28th at Handmade Toledo. Want to be a contestant? Here's all the details from the event organizers, Lindsy & Bri:
Like flowers, pinups come in a variety of shapes and sizes. Maybe you're a dainty daisy, or voluptuous dahlia, a bright and cheery marigold, or a regal rose. No matter the variety, you are lovely!
Miss Fabulous Flora 2016 is a pinup competition that celebrates ladies of all varieties, while helping women in need.
It will take place on May 28th at Handmade Toledo.
This is a competition that celebrates:
– body positivity –
– creativity –
– the pinup, vintage, and handmade communities –
– helping others –
– the beauty of flowers –
We are looking for pinups who love to create. We are looking for pinups who are positive, professional, and compassionate. This contest is not based solely upon outer beauty, but rather creativity, craft, and inner beauty. We highly encourage pinups of all shapes and sizes to enter!
This competition asks for presentations that are not only pinup, but also handmade creations that are floral-themed. We want the process of making your outfit/overall look to be as fun as the event itself. Get creative! Thrifting is highly encouraged to help you create your fantastically floral get-up.
Do roses hold a special meaning to you, but you also have a thing for Rita Hayworth (who doesn't?). What does your ultimate Rita-inspired rose outfit look like? Or maybe you saw a bouquet of various flowers that were just heavenly! How do you translate that to pinup dress, hair, make-up, and accessories?
We are looking for florals all wrapped up in pinup style, but don't be afraid to think outside the dress if that's what you need to achieve your floral vision. And while we put an emphasis on flowers, don't forget about lovely green options such as ivy and clover!
For more information and to apply to be a contestant, check out their Facebook event page here – https://www.facebook.com/events/1529031144094040/