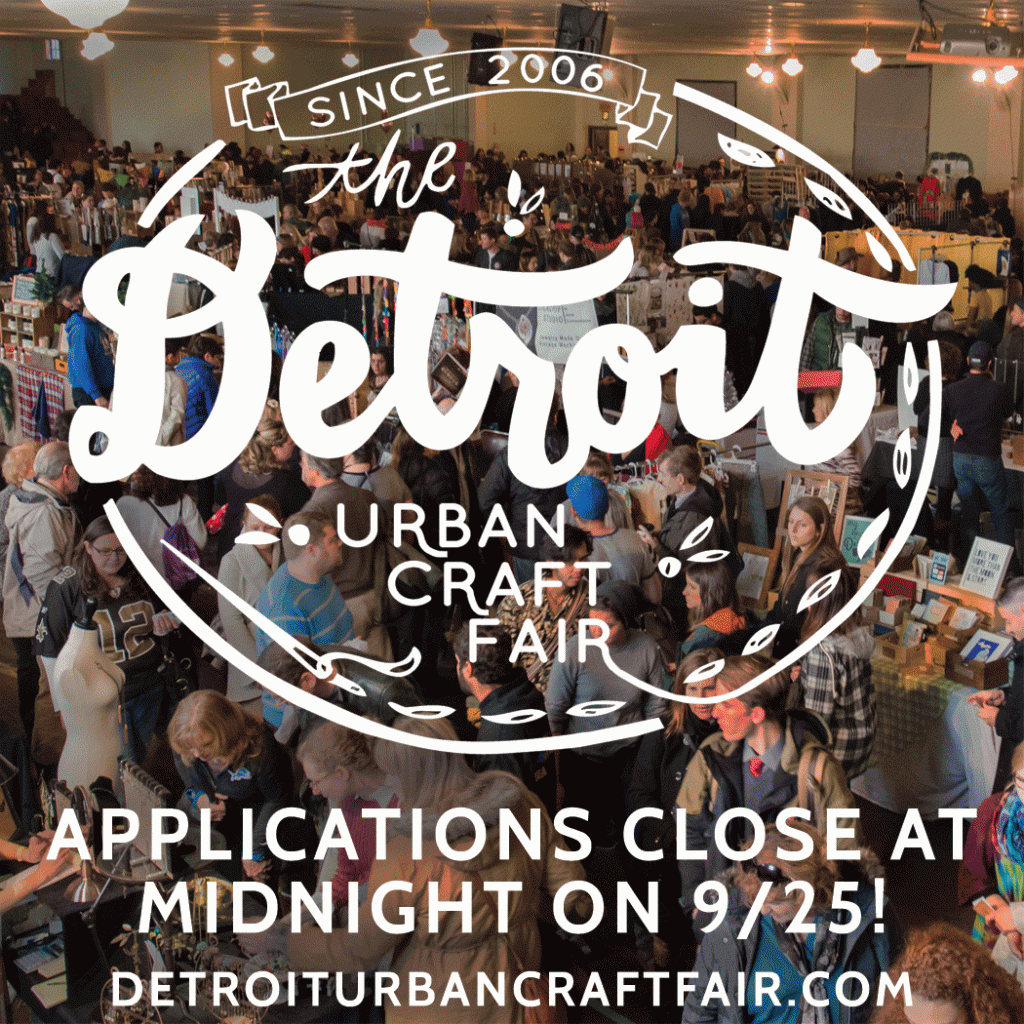 Applications for our tenth annual Detroit Urban Craft Fair close THIS FRIDAY AT MIDNIGHT! Don't delay, apply now!
Michigan's largest and longest-running indie craft fair is returning to the world's largest Masonic Temple, December 4-6, and your original handmade crafts or packaged craft foods could be featured there! With more than 8,000 holiday shoppers expected, DUCF is the perfect showcase for your one-of-a-kind handiwork. And with its festive music and historic setting, it's a weekend you'll enjoy taking part in. Your application to this juried event is due by September 25 (THIS FRIDAY!), so don't delay!
Please visit the
DUCF website
 to submit your work, or to learn more about the fair.