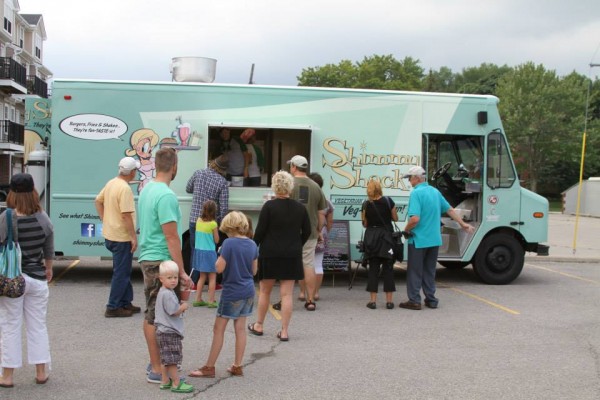 Handmade Detroit is so excited to have Shimmy Shack as our caterer at this year's Detroit Urban Craft Fair! Shimmy Shack is a vegan (and mostly gluten-free) food truck that also caters indoor events (lucky us!), and is Michigan's first and only 100% vegan food truck!
Shimmy Shack will be at DUCF both Saturday and Sunday, serving up 2 kinds of delicious burgers, loaded nachos, chili, SHAKES, cookies, hummus and chips, and hot cocoa.
You can learn more about Shimmy here.