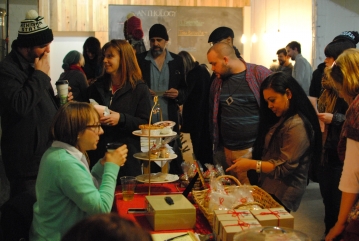 From Ponyride:
We are participating in the Detroit Love celebration and will be hosting a summer makers market during Corktown day on July 19th. We will be looking for all Detroit crafters, including foodies, to join us for the celebrations only "shopping" event.

This is the only shopping event during Detroit's 313th birthday celebration and we are want Detroit's makers to join us.
Can't wait to shop and celebrate!
For more info, and to apply for the show visit the application page
For more information about Detroit Love, visit Forward Arts Detroit
For more information about Ponyride, visit Ponyride.org
*This event is not affiliated with Handmade Detroit, Please contact the folks in charge via the links above with any questions you may have.