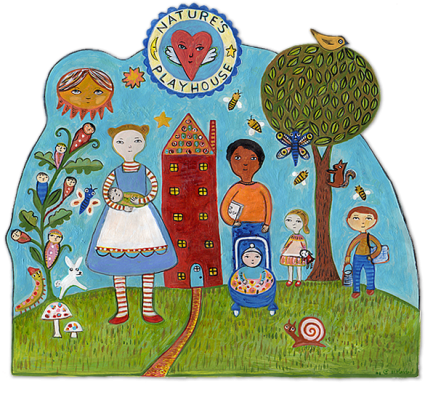 Handmade Detroit heard about a clever advertising opportunity for local artists and crafters that we had to share!
Lisa Ball and Michelle McEvoy are passionate about child development and Mommy's well-being, and run Nature's Playhouse devoted to them. Workshops, playgroups, activities and more bring the community together, currently located at Hunter Community Center in Clawson.
These ladies are looking for a submission of original, handcrafted work to be donated to their center and in trade, advertising on their popular website with Facebook links!
More of what they're on the hint for.
"This is a unique opportunity for families to become acquainted with you and children to experience your play artwork and wares! We are looking for imaginative play clothes, knit, wool, cloth, children's books and simple wood toys."
To learn more about Nature's Playhouse, the classes and events they host, check out their website or give them a call. And don't forget to look for them on Facebook!
www.naturesplayhouse.com
248.955.3219