I did a little thrifting this week and bought a cute, long sleeved and comfy top for myself. Fresh out of the morning laundry I pulled it on and the sleeves were WAY too long. I kind of like a weird length sometimes anyhow so I grabbed some scissors and took them to about 2 inches above my elbow. Perfect!
The discarded arm material was almost launched into the trash when I caught my daughters nude baby doll lying nearby. Our own Miss Lish has crafted dolly dresses for this babe before, but more than a few of them are missing or in tatters from playing with them so much! Those sleeve lengths were screaming to be repurposed!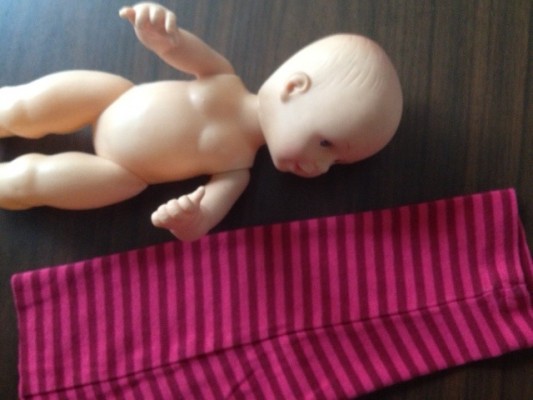 I have a sewing machine finally but must confess, getting it out for one or two things just doesn't happen. I usually need a whole stack of hemming projects and a long afternoon to get it running. I decided to make this outfit simply by snipping two folded triangles about a half an inch wide to made diamond shaped arm holes. I re-trimmed the length so baby wouldn't trip and there you have it! A new summertime dress for an 8 inch doll.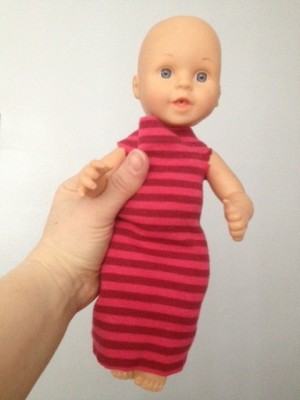 You crafty types ever see a random project in the strangest places? Please share!