There's two awesome events happening this weekend just to the south of us: D.I.Y.psi in Ypsilanti and Tiny Expo in Ann Arbor. Both are great places to s support local artists, while doing your holiday shopping this year.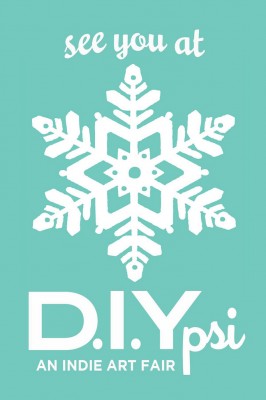 D.I.Ypsi
Hosting over 30 artists, the holiday edition of D.I.Y.spi will take place 11 a.m. to 8 p.m. on Saturday, Dec. 10 and noon to 6 p.m. on Sunday, Dec. 11 at the Corner Brewery in Ypsilanti's Depot Town. The fair's fare includes upcycled scuplture, hand-pulled prints, personal and home goods and much more! A full vendor list and more info is at www.diypsi.com.
Tiny Expo
Happening Saturday, Dec. 10 from 10 a.m. to 7 p.m., The Tiny Expo features local artists and crafters selling their wares, displays of unusual merit, food and libations. The event is located  in Kerrytown, right across from the Farmer's Market, 327 Braun Court, Ann Arbor. For a complete list of artists and more info, check out the Tiny Expo site.