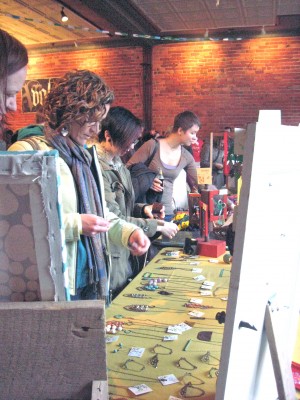 Ypsilanti's Depot Town District will be hosting another installment of D.I.Ypsi this summer. We had a blast at the winter edition of this local indie craft fair and definitely recommend checking this out. Details on how to apply after the jump.
The show will take place on August 13th from 11-7 at Woodruff's Bar and will feature a wide variety of creative goods plus an apparel offshoot stocked with an amazing selection of handmade and vintage clothing.
Applications for handmade vendors working in all media will be accepted through this Saturday, June 18th at midnight over at www.diypsi.com.
So get to it!