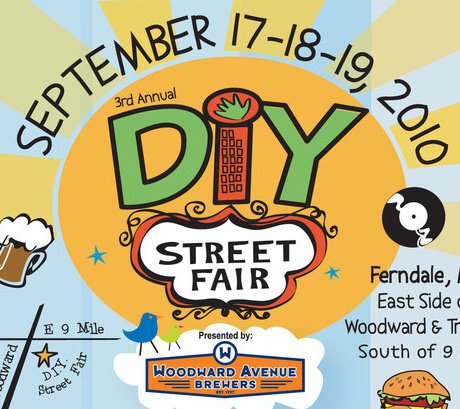 It all begins tonight at 6 p.m.! Catch the area's best DIY music, art, food and beer at the DIY Street Fair in Ferndale this weekend. The fair runs through Sunday night — plenty of time for you to stop by and check it all out.
The fair is located on the SE side of Woodward and Nine Mile, between the library and the WAB.
Handmade Detroit will be set up in the marketplace, right behind the beer tent. Check out the rest of the 2010 DIYSF vendors.
Tons more info: www.diystreetfair.com