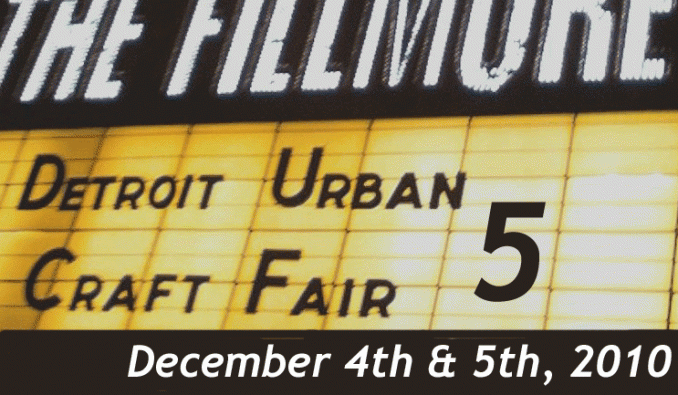 Wood? Silverware?
How 'bout a super duper party?
It's our 5th Anniversary of DUCF, and we are so proud to announce that this year's event will take place at The Fillmore Detroit on Saturday, December 4th, AND Sunday, December 5th!
What will this year bring (besides 60+ of the areas most talented crafters)? Giant green monsters? Cupcake cars? We can't say yet but …
Save the date! More info to come!
Detroit Urban Craft Fair
December 4 & 5
Fillmore Detroit
2115 Woodward Avenue
Detroit