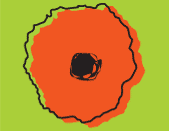 The latest from Naka!
Melanie Brooks Trunk Show/
Where: Naka
When: Thursday, April 15th, 6-9 p.m.
What: A trunk show featuring the work of local artist Melanie Brooks, maker of porcelain, ceramic, and resin jewelry with a steampunk/Victorian flair. She'll also be bringing new pieces from her upcycled movie-themed jewelry line.
There's More: Enjoy comlimentary refreshments and a chance to win a FREE piece of Melanie's jewelry or a Naka gift certificate!
Naka
171 W. 9 Mile
Ferndale, Michigan 48220
248.582.9113
nakastore.com