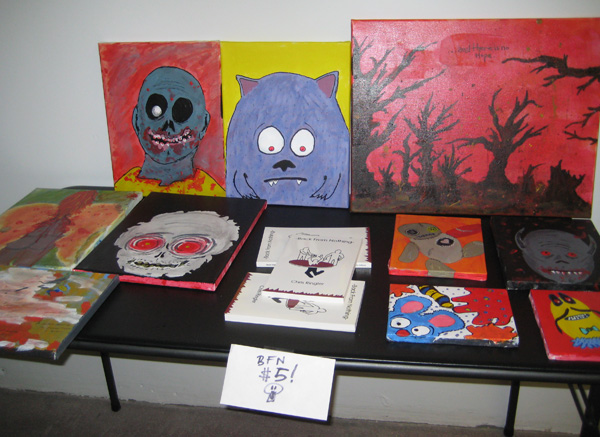 I was super excited to attend the Guerilla Art Show in Flint on Friday evening, held on the same night as Flint's ArtWalk. The 625 Saginaw guys again put together an awesome mix of painters, photographers, alternative artists and crafters from Detroit, Flint and Saginaw.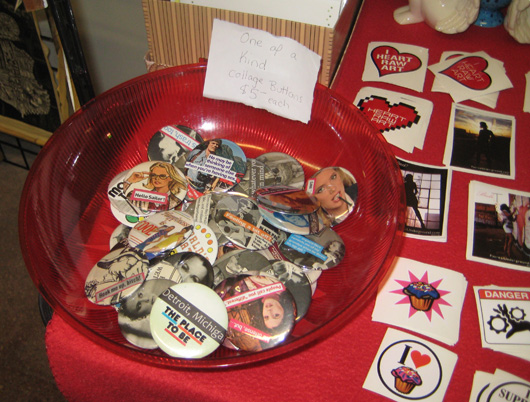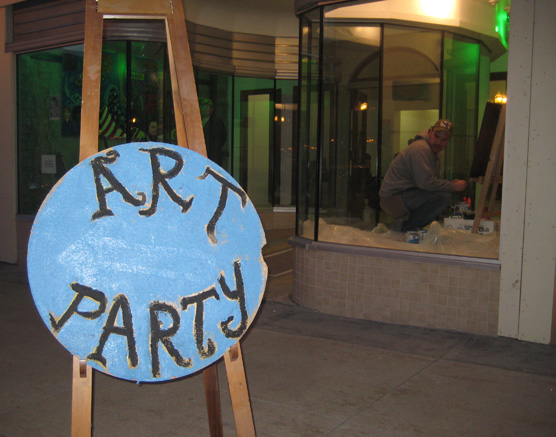 From the sidewalk outside, you could watch a live Tarot Card Reader and a painter in the shop windows. Down the street in both directions were galleries featuring other local artists and a children's art gallery, too.
Next door Flint City T Shirts was open all night showing off their new renovations and T-shirt designs (I couldn't help but buy the dinosaur one, myself).
I had a great time and can't wait for the next show! Check out more pics from the Guerilla Art Show on our Flickr page, and on organizer Chris's blog!