This past weekend, I got a chance to check out Michigan artist Gwen Frostic's studio. Located in the Northern Michigan community of Benzonia, the visit was better than I could have ever imagined.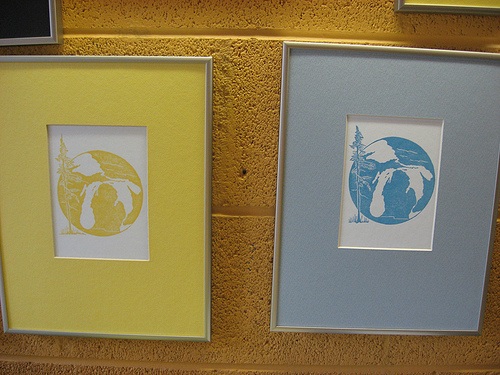 Frostic is an inspiring lady artist and, basically, a Michigan institution. Her woodcuts, inspired by our state's resources, feature everything from playful raccoons to calm wildflowers, sweet brown bears and sturdy white pine. In her work, you can see a passion for the natural beauty of our state. As you can imagine, I am a huge fan.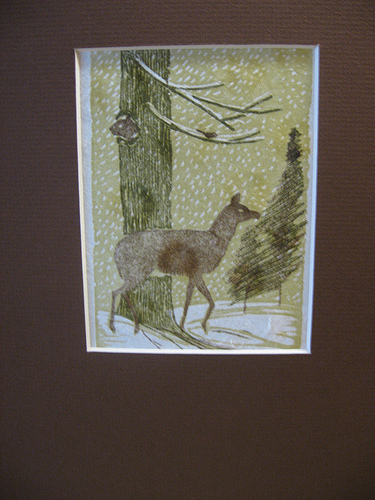 They are still printing from her handcut wood blocks in Frostic's studio — on cards, prints, placemats, napkins, giftwrap and more.
Stacks of greeting cards waiting to be finished.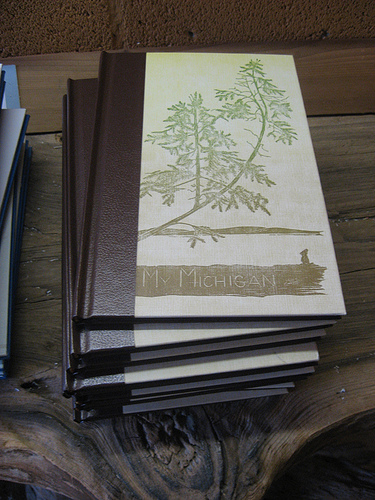 All of her poetry books, often hard to come by, are also available here.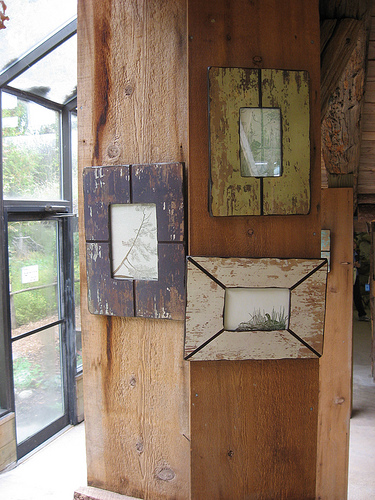 There are many prints you may not see outside of the studio's shop, which is open for touring most days of the week. You can also walk the forest trails Gwen did.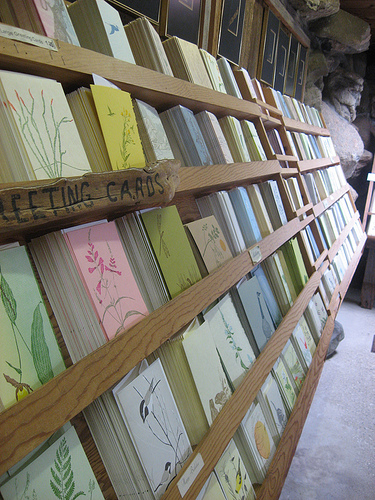 For more on Gwen, check out this colorful Free Press article published before her death in 2001. And check out my Flickr set for more photos of this awesome Michigan space. More information on visiting the studio is at Gwen Frostic's homepage.