I picked up a copy of the Handmade Nation book on the day it came out.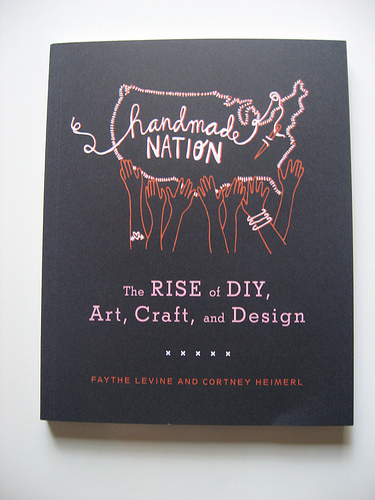 Among all the awesome profiles is our crafty pal and Michigan lady Melissa Dettloff. You may know her from Lekkner or as one of the awesome peeps behind Shadow Art Fair. The book profiles her Crafters for Critters project. She will be at DUCF this year with a new project. Congrats Melissa!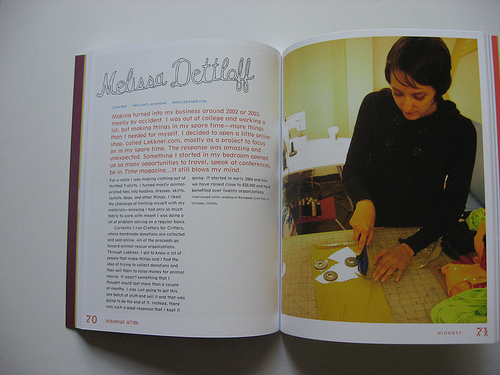 Kate drew the indie craft timeline that starts the book. And hey, lookit!
I can't believe we are 3!