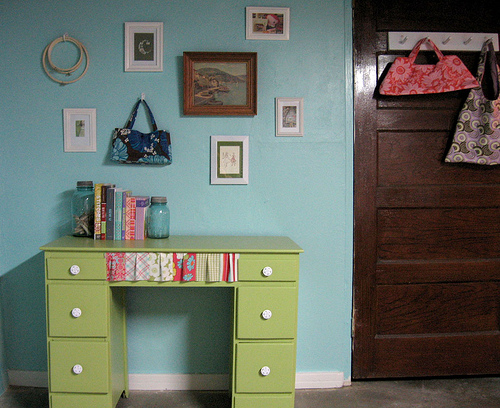 Craft Room – Side Wall by not quite vintage
Realizing that I was going to be at emergency action level when Detriot Urban Craft Fair stuff starting appearing, I spent this week starting a major de-cluttering project. Over the past year, I've quickly become the go-to person for friend's unwanted craft supplies. They know that Phantom Limb re-uses paper and Handmade Detroit always need event supplies. But sadly, my apartment is tiny. And my space is gone. 
If you're thinking about starting a similiar project, here are some of de-stashing links that have been helping me.