Welcome to a new feature on Handmade Detroit. Each Friday I will be posting the stuff — cool projects, inspiring photos, call for artists, events — that I bookmarked that week. I hope you'll find something in this feature to inspire your weekend making sessions. Let's get to it!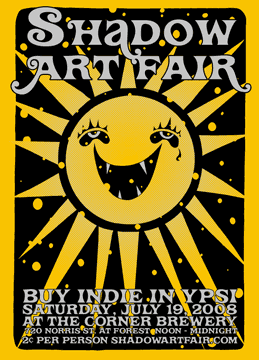 Finally, this video has been making it around the craft blogs this week and I just can't get enough!
[youtube]http://www.youtube.com/watch?v=qBjLW5_dGAM[/youtube]
Did you spot something crafty on the web this week you think is the bee's knees? Share it in the comments!