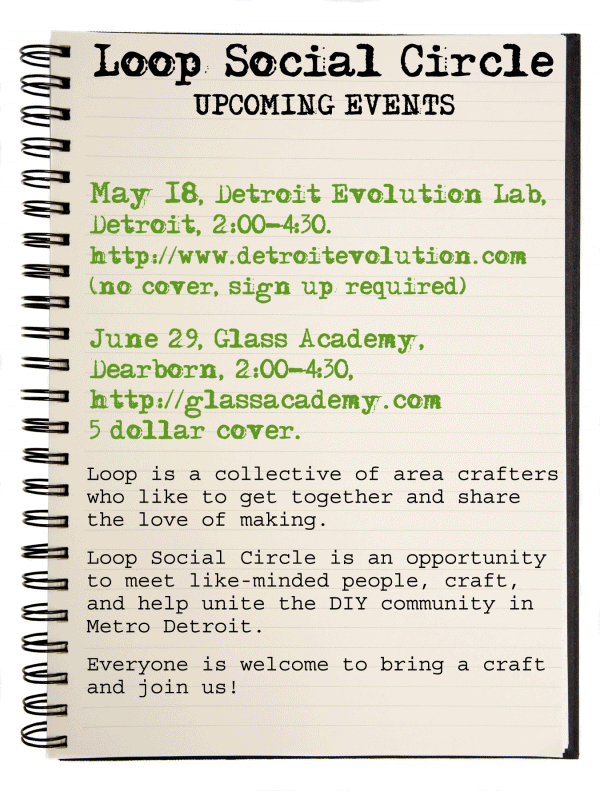 Loop takes it on the road to Detroit, where we will have our May Circle at the Detroit Evolution Lab!
The Detroit Evolution Laboratory, located in Eastern Market, offers tools and techniques, from yoga to vegan and raw food, to assist in growing a healthy and sustainable New Detroit.
Please bring a craft of your choice to work on. Vegan and raw snacks will be available for purchase.
Loop is a collective of area crafters who like to get together and share the love of making, We encourage everyone who crafts to join us for Social Circle, to create, get to know one another, and help unite the DIY community in Metro Detroit.
***SPACE IS LIMITED, AND SIGN UP IS REQUIRED. SEND AN EMAIL TO AMY AT LOOPDETROIT@GMAIL.COM TO RSVP***