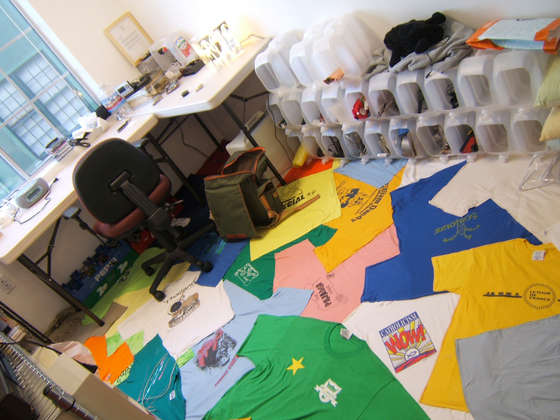 Happy Earth Day!
In the spirit, why not learn to Sew Green or start Crafting a Green World?
If you're more of a foodie, Slow Food Detroit supports local agriculture, the Detroit Evolution Laboratory offers classes on vegan and organic cooking and Ypsi's Growing Hope is a model garden project in Washtenaw County.  
On the transportation front, I definitely wish more people in the Motor City knew about Back Alley Bikes, where kids can earn a free bike and learn to fix them and Detroit Bikes!, which sponsors Detroit tours and "Bike to Work" days.
Finally, eco-artist Abigail Doan's blog is one of my favorites.
Do you have a favorite green link? Post it in the comments!
(Photo: T-shirt rug spotted on Instructables.)