Way back in the spring, I participated in a panel about young sewers for the annual American Sewing Expo. To court us young sewers, the expo is trying something new this year: The "Sew Experience Cafe," an on-site sewing cafe with a'la carte projects. Cost to enter the cafe is only $5 and I've been told the projects themselves are for novice to experienced sewers, all with a hip edge.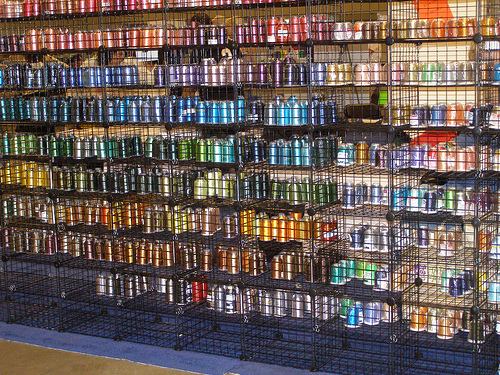 Of course, this is just the tip of what you'll find at the expo: Workshops, vendors, seminars, a young designer clinic, fashion shows, demonstrations, contests … exploring anything you can do with a needle … home sewing, embrodiery, quilting … I even spotted some knitting classes. It's almost overwhelming!
You can register for classes at the ASE site. Or just show up this weekend and pay for a general admission ticket. And when you're back, let us know what you thought! We're eager to hear if their efforts are working.
Details
American Sewing Expo
Sept. 28-30 (Friday-Sunday)
the Rock Financial Showplace in Novi
Link Love