This is fantastic. The folks over at Council C have made a print edition of the magazine, featuring a bunch of local designers. There are all types of local creative peeps featured, included some crafty folks.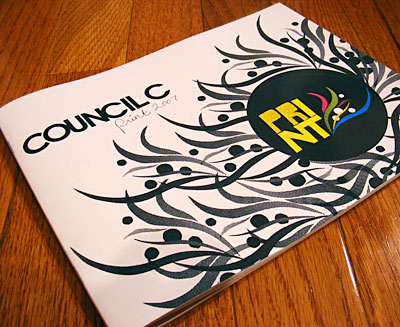 You can check it out at councilc.com or purchase a feels-so-nice-in-your-hands version at the Lulu site. Congrats to Council C and all the featured designers!
And if you haven't check out council c online in a while, it's a really great source of Detroit and design inspiration. Definitely worthy of your bookmark list.